Dear participants!
We announce a few next types of graphs, discovered in RakeSearch project.
First of them - R9_000034562/01 ("m/n" denote that these graph deduced at n pair of ODLS from result of workunit m) consist of 10 nodes and 20 edges: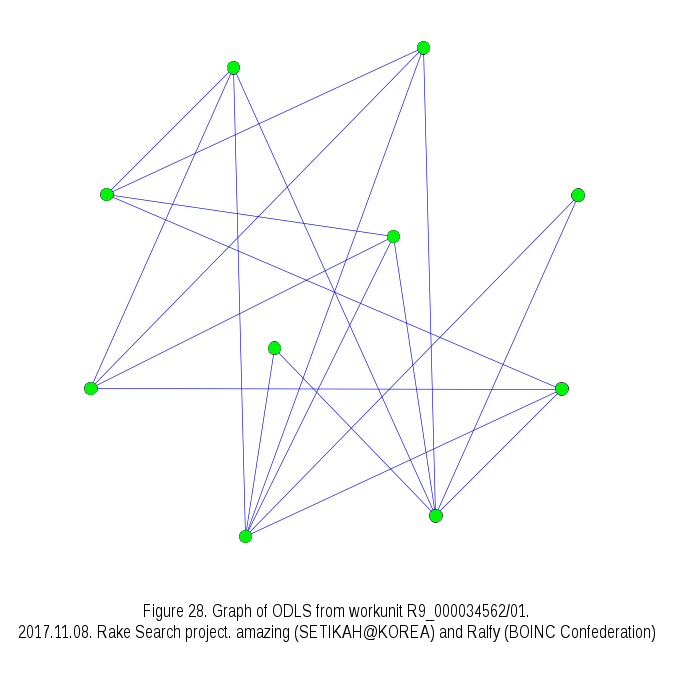 Next - R9_000034858/01 - have 6 nodes with 9 edges and looks like a rocket: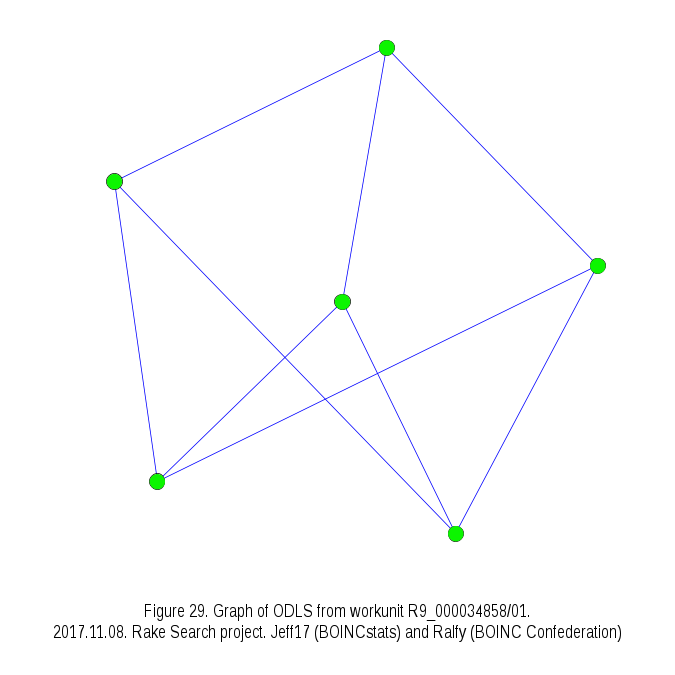 Third - R9_000036897/02 - slightly more complicated - 32 nodes with 104 edges: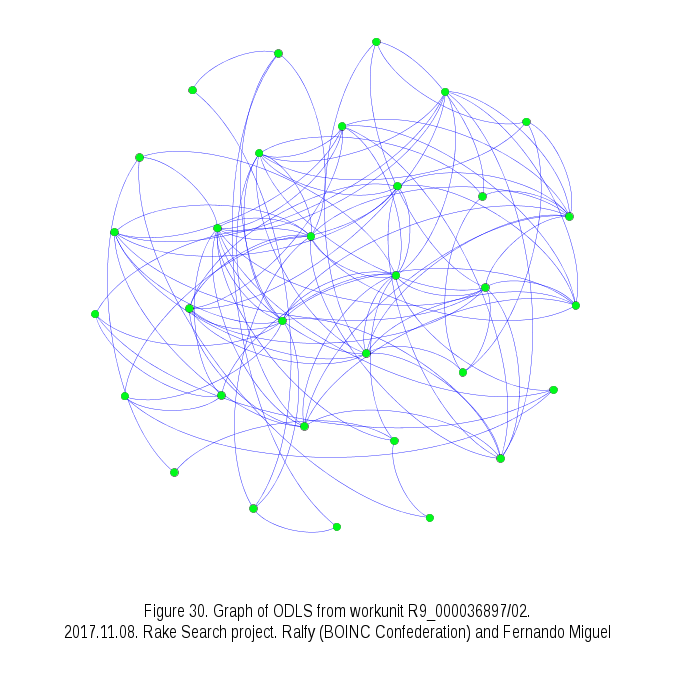 - but many other previously published graphs have similar properties.
Fourth graph in this bunch - R9_000037121/02 - 28 nodes with 88 edges, can be draw in some funny form: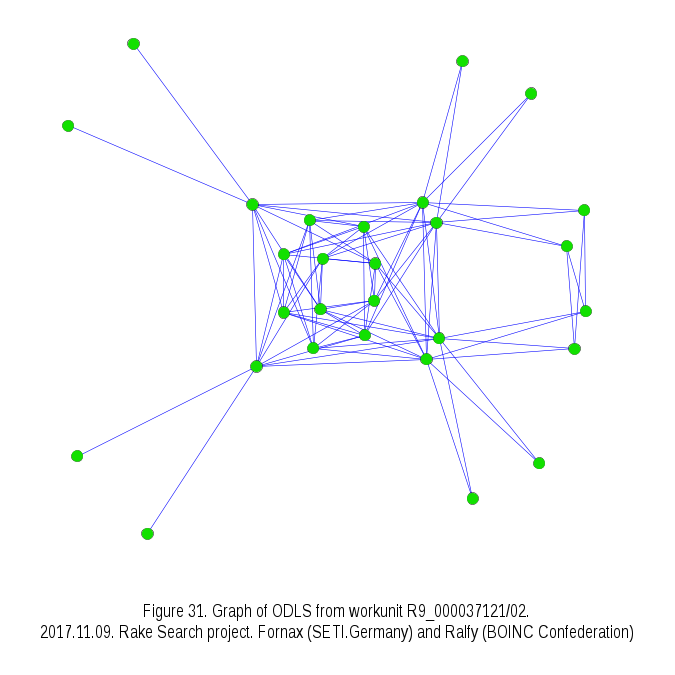 Fifth graph - R9_000037218/01 - much larger than previous graphs - 210 nodes with 1524 edges! In some parts of it we see a radial symmetry, in some - no any symmetries: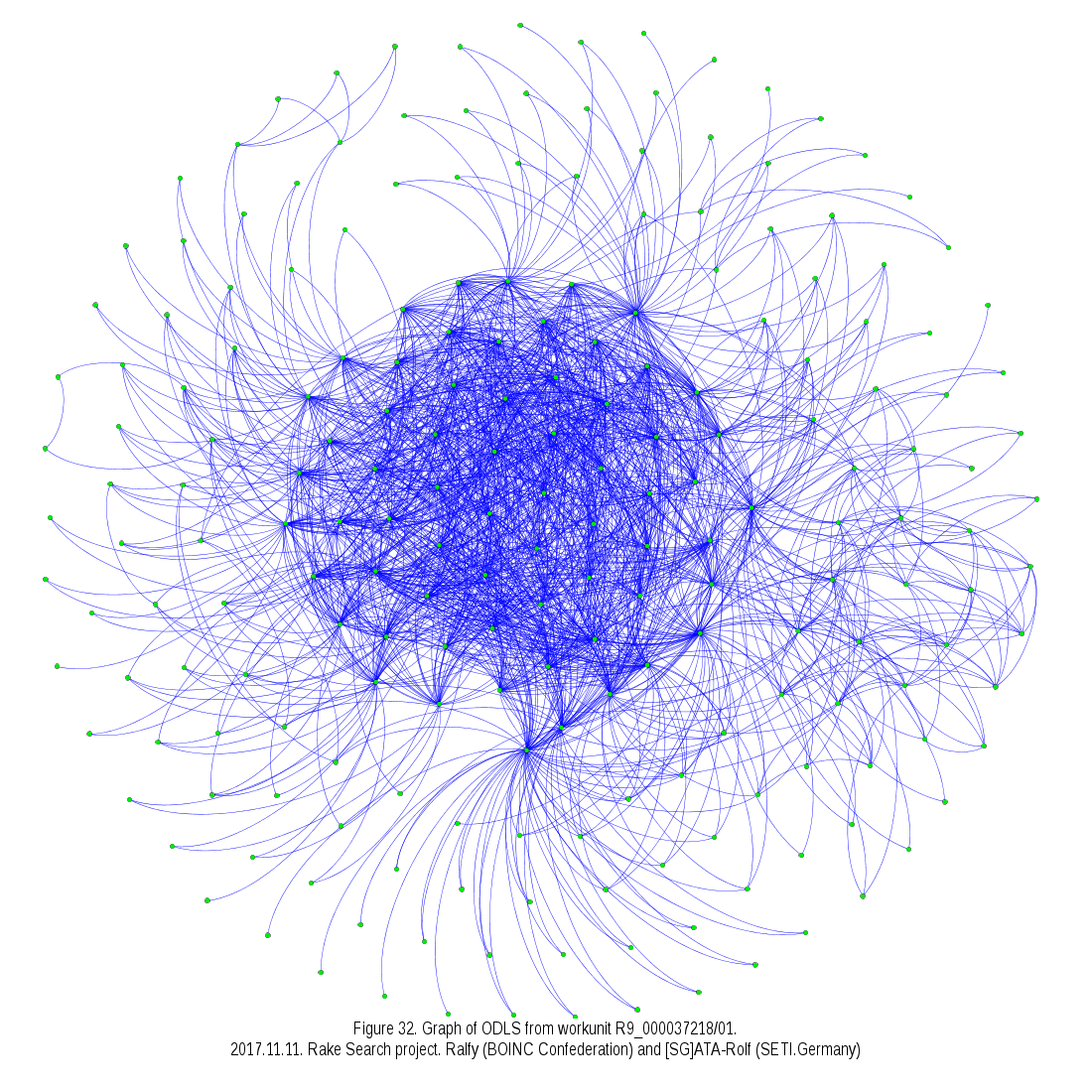 Sixth graph - R9_000037988/01 - the main "star" of this "press-release" - much more larger. At the moment - the largest of the known graph consisting of ODLS. It includes 649728 squares that connected between themselves by 3178752 relationships of orthogonality! It's a really big graph! On figure below drawn only on 4% of this edges and to better understand its grandiosity you may see this
animation
(19 Mb!)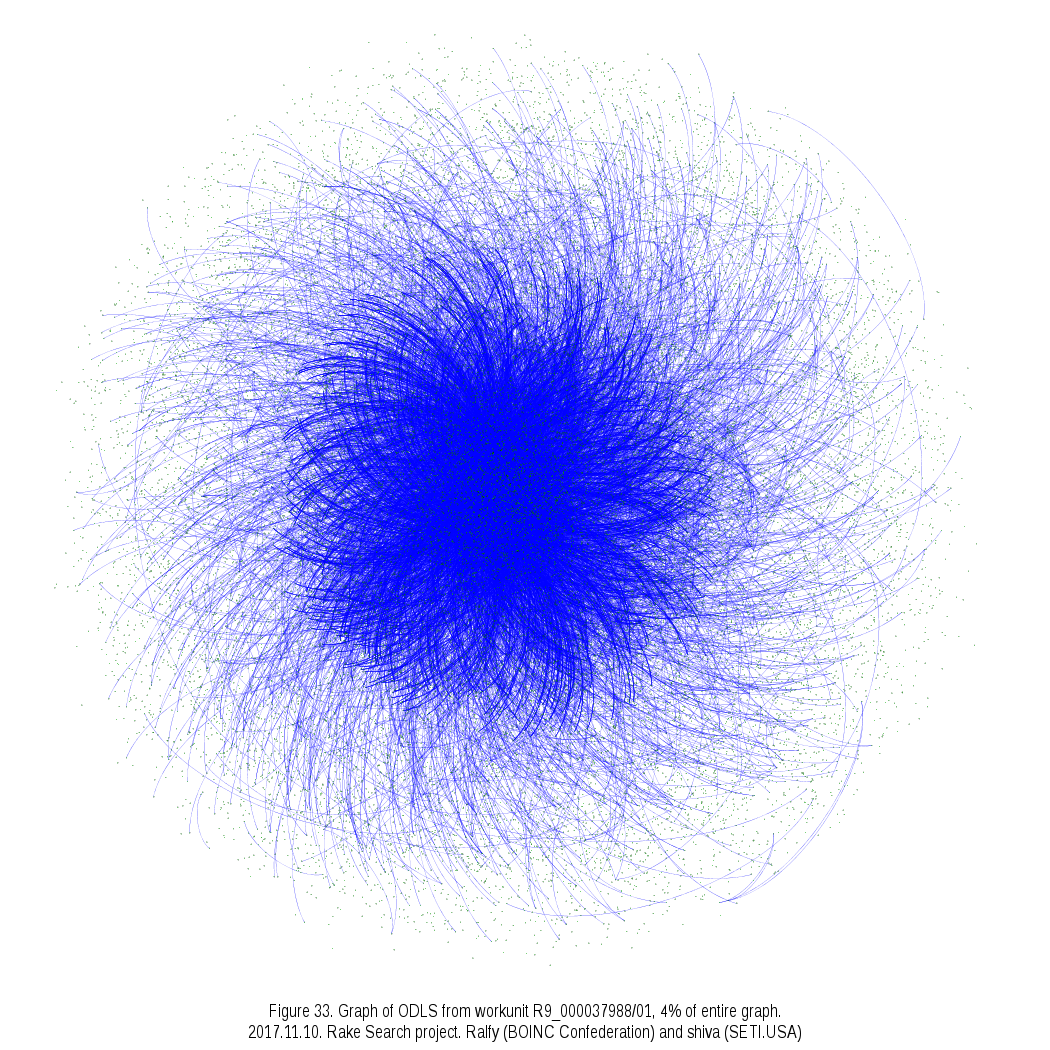 But who knows - what wonders wait us in next bunch of results?